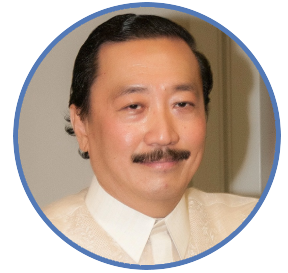 TAN SRI DATO' SERI
VINCENT TAN CHEE YIOUN
Founder and Advisor, Berjaya Corporation Berhad
Biography
Tan Sri Dato' Seri Vincent Tan Chee Yioun, aged 69, started his business from humble beginnings. Through his entrepreneurial skills and leadership, he transformed it into Berjaya Corporation Berhad ("BCorp"), a diversified Malaysian conglomerate listed on Bursa Malaysia Securities Berhad. He is a pioneer in many innovative business sectors in Malaysia. He was responsible for bringing the McDonald's franchise into Malaysia in the early 1980s, and has since introduced other well-known food and beverage brands to Malaysians.
BCorp's core businesses include consumer marketing & direct selling, financial services, property investment & development, hotels & resorts and recreation development, gaming & lottery management, food & beverage, development of sanitary landfill, environmental services & clean technology investment, motor trading & distribution, education, and telecommunication and information technology-related services, solutions and products. Besides holding stakes through the Berjaya Corporation group of companies, Tan Sri Dato' Seri Vincent Tan's other stakes include interests in water utilities, media, retail and telecommunications.
In July 2013, he received an Honorary Doctorate from the University of South Wales, United Kingdom in recognition of his outstanding contribution to international business and sport. In November 2018, he was conferred the Commander of the Order of Leopold II by the King of Belgium in recognition of his long-term and vast investments in Belgium.
He has also been conferred many Awards such as the Property Man of the Year Award, the Lifetime Achievement Award by the Kuala Lumpur Malay Chamber of Commerce, the Lifetime Achievement Award on Leadership in National Philanthropy by the Asian Strategy and Leadership Institute, and the Lifetime Achievement Award for Hospitality Developer of the Year by the Hospitality Asia Platinum Awards.
More than being a successful businessman, Tan Sri Dato' Seri Vincent Tan is also a notable philanthropist. Through the Berjaya Cares Foundation and his personal foundation, the Better Malaysia Foundation, he supports education for children and youth, community outreach programmes, campaigns for conserving and protecting the environment, Malaysian performing arts and culture, and provides international humanitarian aid.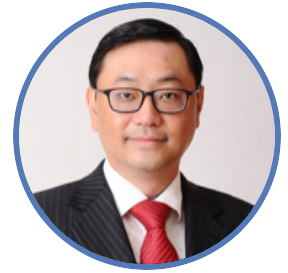 DATO' SRI ROBIN TAN YEONG CHING
Non-Independent Non-executive Deputy Chairman, Berjaya Land (Bland)
Biography
He was appointed to the Board of Berjaya Corporation Berhad on 21 December 2006 as an Executive Director. He was later appointed as the Chief Executive Officer ("CEO") of the Company on 1 January 2011 and subsequently as the Chairman/CEO on 23 February 2012. Subsequently on 1 November 2017, he relinquished his position as the Chairman of the Company and remained as the CEO of the Company.
On 16 March 2021, Dato' Sri Robin Tan Yeong Ching relinquished his position as the CEO of the Company and was designated as the Executive Deputy Chairman. Subsequently, on 1 June 2021, he was redesignated as the Non-Independent Non-Executive Deputy Chairman of the Company.
He graduated with a Bachelor of Social Science degree in Accounting/Law from the University of Southampton, United Kingdom, in 1995. He joined Berjaya Group Berhad in 1995 as an Executive and subsequently became the General Manager, Corporate Affairs in 1997.
Currently, he is the Executive Chairman of Berjaya Sports Toto Berhad, the Chairman of 7-Eleven Malaysia Holdings Berhad, Berjaya Media Berhad and Informatics Education Ltd, Singapore and a Director of Atlan Holdings Bhd and KDE Recreation Berhad. He is also an Executive Director of Berjaya Hartanah Berhad (formerly known as Berjaya Golf Resort Berhad), Bukit Kiara Resort Berhad and Staffield Country Resort Berhad. He also holds directorships in several other private limited companies in the Berjaya Corporation group of companies.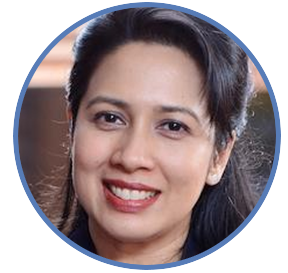 DATIN SERI SUNITA RAJAKUMAR
Biography
Datin Seri Sunita Mei-Lin Rajakumar is a professional independent director and a strong advocate of the importance of governance in general and risk management in particular. She founded Climate Governance Malaysia Berhad which is the country chapter of the World Economic Forum's Climate Governance Initiative. She is a Fellow of the Institute of Corporate Directors Malaysia, promotes gender diversity on boards with the 30% Club, is also a member of the Global Advisory Board of Nottingham University's School of Business, the Advisory Panel of the UN Global Compact Malaysia's Sustainability Center of Excellence and Workstream Lead for Government Policy at the CEO Action Network, an industry-led initiative to increase sustainability and climate resilience.
She is an independent director of Bursa-listed Dutch Lady Milk Industries Berhad (Chairman), MCIS Insurance Berhad (a member of the Sanlam group) and Zurich General Insurance Malaysia Berhad, and serves as trustee of 5 charitable foundations.
Her Legal Degree from the University of Bristol and professional qualification as a Chartered Accountant (England and Wales), led on to a career in investment banking. After 6 years in investment banking, she was invited by the Ministry of Finance to manage the first government-owned foreign technology venture capital fund. She has also advised on national innovation ecosystems.
Datin Seri Sunita Mei-Lin Rajakumar is the member of the Independent Non-Executive Director, Risk Management Committee and Sustainability Committee of Berjaya Corporation.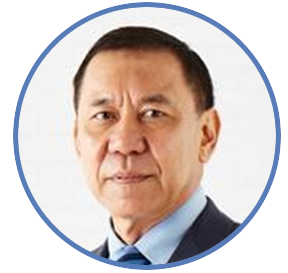 TAN SRI DATO' SERI PANGLIMA
MOHD ANNUAR BIN ZAINI
Independent Director of Berjaya Group
Biography
Mohd Annuar Bin Zaini born on 16 October 1951 holds a Master of Arts in Law & Diplomacy from The Fletcher School of Laws & Diplomacy, Tufts University, USA; and a Bachelor of Arts with honours in Economics from University Kebangsaan Malaysia.
He began his career as an Administrative and Diplomatic Officer in 1977. He served the Malaysian Government at various ministries and departments and also the Perak State Government until he chose to take an optional retirement from the government service in 1999.
In February 2004, HRH The Sultan of Perak consented his appointment as Member of the Council of Elders to HRH Sultan of Perak. He is currently President of the Perak Council of Islamic Religion and Malay Customs. He is Distinguished Fellow of the Institute of Strategic and International Studies (ISIS) Malaysia since 2000 and a member on the board of PERKESO since 2020, member of the board of trustees of Yayasan Waqaf Malaysia since 2021, chairman of Perak State Islamic Economic Development Corporation since 2021 and he too sits on the board of several private limited companies in Malaysia.
He was Advisor and Chief Executive of Northern Corridor Implementation Authority (2007- 2009), Chairman of Malaysian National News Agency (BERNAMA) (February 2004 - January 2010), a Board Member to the Royal Perak Medical College (2005-2011), Executive Director of Berjaya Corporation Berhad (2001-2004), Board Member of Malaysia Airlines System Berhad (2005-2011), PLUS Expressway Berhad (2007-2012) and Tropicana Corporation Berhad (2010-2015). He was also a Board Member of the University of Malaya (2014- 2019), Chairman of University of Malaya Specialist Centre (2015-2019), Chairman of International University of Malaya Wales (2014- 2019), Board Member of Universiti Malaya Holding (2017-2019) and an Independent Non-Executive Director of Manulife Holdings Berhad, Manulife Insurance Berhad dan Manulife Investment Management (M) Berhad (2011-2020).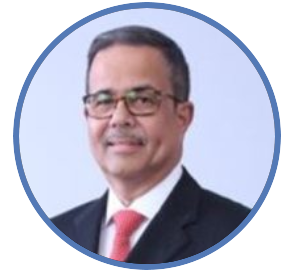 DATO' STEWART LABROOY
Executive Chairman, AREA Management Sdn. Bhd
Biography
Dato' Stewart LaBrooy is the Executive Chairman of AREA Management Sdn. Bhd. a subsidiary of AREA Advisors Pte Ltd (AREA) an appointment he has taken since his retirement as CEO and Executive Director of Axis REIT Managers Bhd (ARMB) on 31 December 2015. With a career spanning over 40 years in the industrial space, he has spent well over a decade since 2005 in heading Axis REIT and establishing REITs as an important component of the capital markets.
Since its inception, AREA was established as a boutique advisory firm providing advice on investing in industrial properties in Malaysia, UK, Australia, and Germany. AREA has decided to expand its advisory role to include funds management. It has since set up a company that will undertake the investment management activities (the AREA Industrial Development Fund 1 (AIDF 1) )and AREA Management Sdn Bhd (AMSB) was set up to undertake the management of the projects of the fund in Malaysia. AREA Advisors Pte Ltd was re-designated as the Funds management company. In November 2015 AIDF 1 launched its first maiden project a 1,200,000 sq. ft. e-commerce hub in the heart of Kuala Lumpur.
Dato' LaBrooy has also been writing on a regular basis on Property and REITs for the local mainstream print and online media for the past five years or so and is known and recognised as the "REIT Guru" in the country. He is also a prominent speaker on the subject of Industrial Estate Development and Conventional and Islamic REITs in the region, having been invited to deliver papers in Singapore, Hong Kong, Istanbul, New York, London, Saudi Arabia, Philippines, and Malaysia.
He is a Board member of the Asia Pacific Real Estate Association (APREA), an organization that represents and promotes the real estate asset class in the Asia Pacific region. It is the industry body for the suppliers and users of capital in the real estate sector. He served as the founding Chairman of the Malaysian REIT Managers Association (MRMA), from 2010-2015, an organization he helped set up in 2010 to give Malaysian REIT Managers a single voice for the purpose of engagement with the Regulators and Ministry of Finance.
Dato' Stewart LaBrooy is an Independent Non-Executive Director of UEM Edgenta Bhd and is also a director of a number of private companies involved in advisory services. property development and property investment.
He holds a Bachelor of Engineering (Hons) degree and a Post Graduate Diploma in Business Studies from the University of Sheffield UK and is a member of the Institute of Engineers, Malaysia.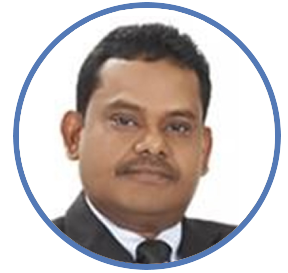 SYED ALI SHAHUL HAMEED
CEO,Berjaya Land (BLand), Committee Member,YMFH
Biography
Mr Syed Ali is the Chief Executive Officer of Berjaya Land since 8 August 2019. He holds a Bachelor of Engineering degree from the Institute of Road & Transport Technology, Bharathiar University at Coimbatore.
During his 24 years stint in BLand Group, he has a myriad of exposure in the area of due diligence and technical involvement with Inter-Continental and Sheraton Hotels in Hanoi as well as Four Seasons and Ritz Carlton projects. Besides, he was also actively involved in the Four Seasons project at Kyoto, and Ritz Carlton Residences in Kuala Lumpur.
Currently, he is responsible for overseeing all aspects of engineering relating to BLand Group's properties in Malaysia and overseas, leading the operations in Okinawa Four Seasons Resort and Four Seasons Yokohama besides managing all the local and overseas property development projects as well as complexes besides being a Director in several BerjayaCorporation group of companies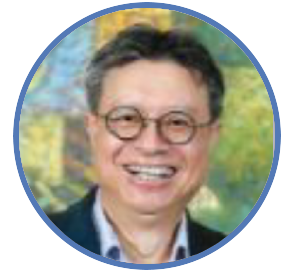 DATUK JAMALUDDIN NASIR
Group Chief Executive Officer,
Malaysian Rating Corporation Berhad (MARC)
Committee Member, YMFH
Biography
Datuk Jamaludin is the Group Chief Executive Officer of Malaysian Rating Corporation Berhad (MARC). He has wide experience and exposure in financial services, gained over 30 years in business origination and syndicate, credit and risk management, capital markets and banking group leadership management in the commercial, corporate and investment banking sector. Over the course of his career in local and international banks, Datuk Jamaludin has held senior leadership roles notably in Maybank Group, Dresdner Bank AG and Dresdner Kleinwort Benson. He was also a Board member of Maybank Investment Bank Berhad and Bank Pembangunan Malaysia Berhad. During his tenure at Maybank Investment Bank, he served as a member of the Board's Credit & Underwriting Review Committee.
Datuk Jamaludin is experienced in credit & project management and project related fund raising. Amongst his notable lead as Transaction Director was the Deutschemark 640 million structured project finance for an offshore patrol vessel project with the Malaysian Navy, Ministry of Defense; Deutschemark 665 million Hermes export credit facility for the Express Rail Link project, YTL Corporation £1.2 billion acquisition of Wessex Water, UK and notable power and highway projects in Malaysia and the Philippines.
Datuk Jamaludin is an Independent Non-Executive Chairman of Bursa-listed Kotra Industries Berhad and sits on its Audit Committee. He also sits on the Board of MARC Ratings Bhd, MARC Data Sdn Bhd and MARC Solutions Sdn Bhd. Datuk Jamaludin was a member of the Technical Committee of the Finance Accreditation Agency (FAA), an independent accreditation body for the financial services industry.
Datuk Jamaludin holds an MBA from Texas A&M International University, USA and a Bachelor of Science degree in Finance & Business Economics as well as a Bachelor of Economics degree from Southern Illinois University, USA.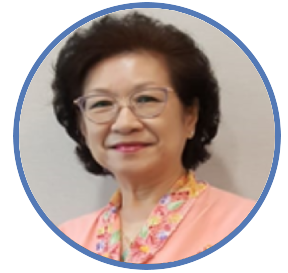 DATUK LOO TOOK GEE
Renewable Energy Advisor
Committee Member, YMFH
Biography
Datuk Loo Took Gee graduated from the University of Malaya with a Bachelor of Arts (Honours) degree in 1978 and a Masters degree in Policy Science from Saitama University, Japan in 1990. She had served 38 years in the government sector and culminated her years in public service as the Secretary-General of the Ministry of Energy, Green Technology and Water, Malaysia from August 2010 until her retirement in August 2016.
Datuk Loo was responsible for the formulation and implementation of the Renewable Energy Policy and Action Plan which was approved by the government in 2011. While in public service , she was also the Chairman of MyPower Corporation , a company entrusted to undertake reform in the power sector.
Currently, she sits on the Boards of YTL Power International Berhad and Hartalega Holdings Berhad. She is also the Chairman of the Malaysia-Kazakhstan Business Council.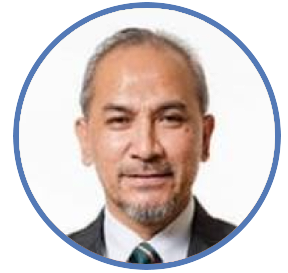 MAZLI ZAKUAN MOHD NOOR
CEO and Chief Advisor to Chief Minister, Menteri Besar Terengganu (Incorporated)/Committee Member,YMFH
Biography
Mazli is currently a Fellow of the Institute of Corporate Directors Malaysia. He sits in a few Board of Directors of a public listed and private limited companies. Being an entrepreneur himself through few of his business ventures, Mazli is currently heading Menteri Besar Terengganu (Incorporated)(MBI), a state strategic investment arm.
An engineer by training, he is a Professional Member for Society of Petroleum Engineers nternational (SPE) and Registered with Board of Engineers Malaysia (BEM). Mazli also an Industrial Advisory Panel for an engineering faculty of a public university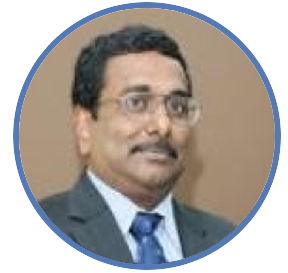 MR FELIX MILLER
Executive Director
Committee Member, YMFH
Biography
Felix has over 40+ years of experience in various industries including Plantation Management, Trainer, Strategic Planning (Guthrie Corporation & Crops for the Future), ICT & Internet, Media, Business Process Re-Engineering (Asia Online Ltd & Kumpulan Utusan) and Horticulture (MAFC/Khazanah Nasional). Felix has an MBA (1993),a B.Sc in Biology (1978), a professional –Incorporated Society of Planters and a SAP certification for iCT.
His immediate past roles include as COO to Crops For The Future and as SVP, Highlands High-Tech Horticulture – pioneering greenhouses for the Malaysian AgriFood Corporation (MAFC) – a subsidiary of Khazanah Nasional Berhad for a range of safely produced temperate crops under the 'Luscious' brand. Prior to that he led an international team in a pioneer status internet company (partly acquired by Softbank owned) which included software development, countrywide network management, data-centers, intranets, online portals, social media and mobile solutions with leading products. High-tech farming required rarely available combined agriculture management coupled with ICT skills in crop production and he moved to MAFC to establish a corporate style total supply chain horticulture industry which still leads in the industry. Currently he leads the Affordable Housing Committee as the Executive Director besides planning for the horticulture segment.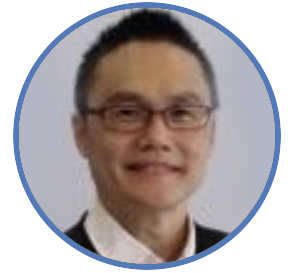 MR YAP FAR LOON
Information and Market Research Advisor
Committee Member, YMFH
Biography
Far Loon is Managing Director and team lead in  Aleevar Consulting, a business advisory company.  He has 25+ years of practice and in sales, project  delivery and brand health assessment providing  management advisory service to Public Sector,  ICT/ Telecommunication, Financial Services and  Healthcare sector.
He co-creates and delivers growth and sustainable  business advisory to public and private sector.  Previous attachments to Hewlett-Packard, Texas  Instruments, Lucent Technologies and Siemens  Communications. He has an MBA in Finance (with  Merit) from University of Nottingham, and  Bachelor (Honours) of Electrical and Computing  from Monash University.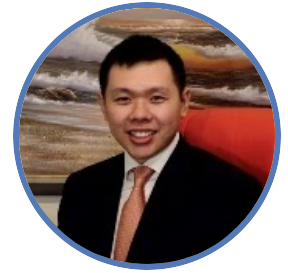 TEY JUN REN
Founder & Principal
JR Tey Advocates & Solicitors
Committee Member, YMFH
Biography
JR founded his boutique law practice in early 2015. He focuses his practice in broad range of complex corporate & commercial litigation and defending serious criminal prosecutions, representing a select number of clients. He has been involved in numerous high profile cases and disputes at all levels of Courts in Malaysia.
Prior to starting his own law practice, JR practised law at Shafee & Co. after leaving Azmi & Associates, Lee Hishammuddin Allen & Gledhill, Kadir Andri & Partners and Rajah & Tann LLP Singapore.
JR graduated with LLB (Hons) from the National University of Malaysia and obtained his Master of Business Administration from Monash University, Australia. JR has been admitted as an Advocate & Solicitor of the High Court of Malaya since 6 September 2013.