WHO WE ARE
Yayasan My First Home (YMFH) is a charitable foundation established as a public company limited by guarantee incorporated under the Companies Act 2016 on 23 December 2021. The Foundation will serve as a singular touch point and facilitator to bring together all the various stakeholders, including developers, financiers, donors, NGOs, the relevant Federal and State agencies and other interested parties in a combined and holistic effort to meet our primary goal of promoting and facilitating the development of affordable housing and home ownership by the B40 group.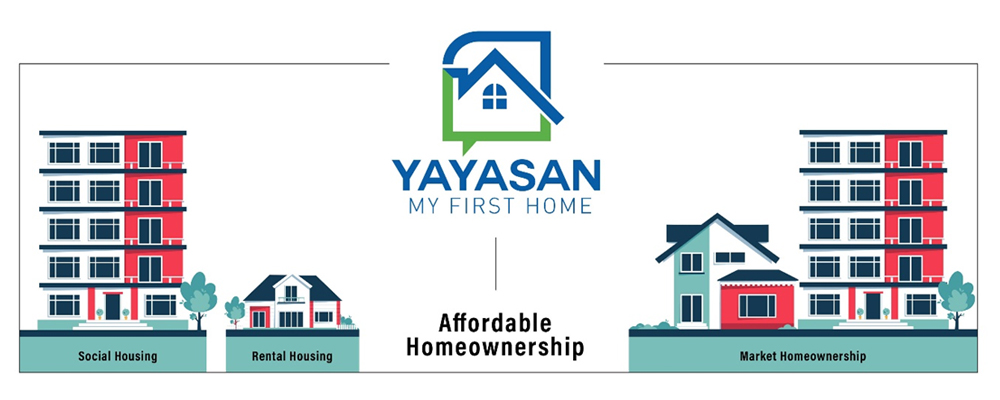 OUR FOCUS
The Housing Continuum describes a range of housing in a community and includes shelters, supportive housing, rental and private home ownership. The fundamental concept is that a country's housing system should provide shelter for all, while facilitating people to move up the socio-economic ladder towards home ownership.
The greatest need is at the lower end of the continuum. However, this will require large funding which only the public sector can meet. Yayasan My First Home, in its initial stage will focus on the increasing ownership of affordable housing by the lower income groups – moving them up from 'renters' to home owners.
There are no simple solutions to housing affordability. The longer this issue is allowed to go on without resolution, the deeper the economic, social and human cost to the community. Any effort at reform must significantly expand on investments and commitments that facilitates affordability of home ownership.
We need to move away from the assumption that renting is a better solution for the low-income group. There is always a need for the rental segment but facilitating home ownership through innovative solutions and pathways, for the low-income group is a potential tool that can facilitate upward mobility.
OUR OBJECTIVES
"Building Homes, Touching Lives"
The objects for which the Foundation is established are:
1. To improve home ownership rates amongst the lower income strata of society by working with all stakeholders - government institutions, regulators, financial institutions and developers involved in the construction and promotion of My First Home and deliver innovative financing and other funding solutions to improve home ownership by this segment of our society.
2. To implement programs and schemes to support, foster, and provide aid and assistance, via partnerships and sponsorship from the private sector and government bodies and agencies, that seek to improve the standard of living, well-being, health and welfare of marginalised and underprivileged communities.
3. To partner with universities, NGO's and other entities to undertake and fund studies and research and to conduct surveys to determine and evaluate the issues and challenges faced by B40 households and other lower income groups, with a view to resolving such issues and challenges with the appropriate actions and solutions.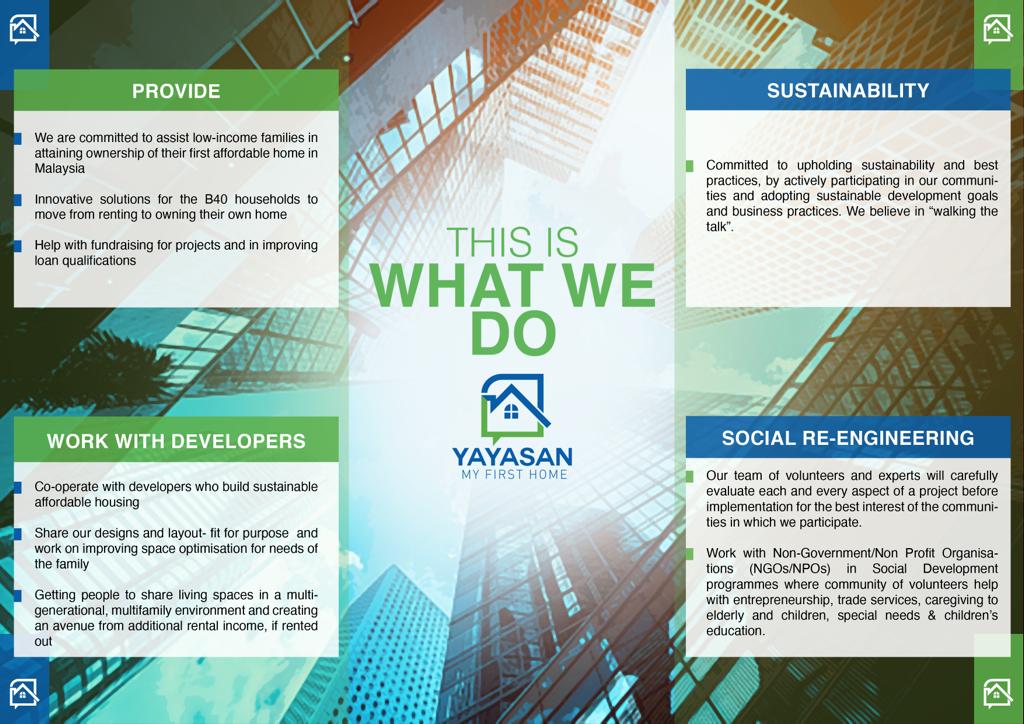 A typical project could include any or all of the following:
B40 Home Ownership
Home ownership – Aims to increase home ownership among lower-income households in Malaysia
Space Optimization
Space Optimization - Homes designed for functional needs - space and privacy.
Call for Collaboration
Call for Collaboration with industry players, federal and state government agencies and financial institutions in solving the issue of making home ownership affordable for the lower-income group
Innovative Funding Model
Innovative Funding Model with financial institutions.
Advocacy
Advocacy - constantly studying the global affordable housing environment to learn and adopt best practices and evaluate and propose local solutions
If you are looking for a professional team to help you develop your ideas into tangible projects, consider Yayasan My First Home.
PROBLEM STATEMENT
The issues facing housing for the poor:
"A strong economy causes an increase in the demand for housing; the increased demand for housing drives real-estate prices and rentals through the roof. And then affordable housing becomes completely inaccessible."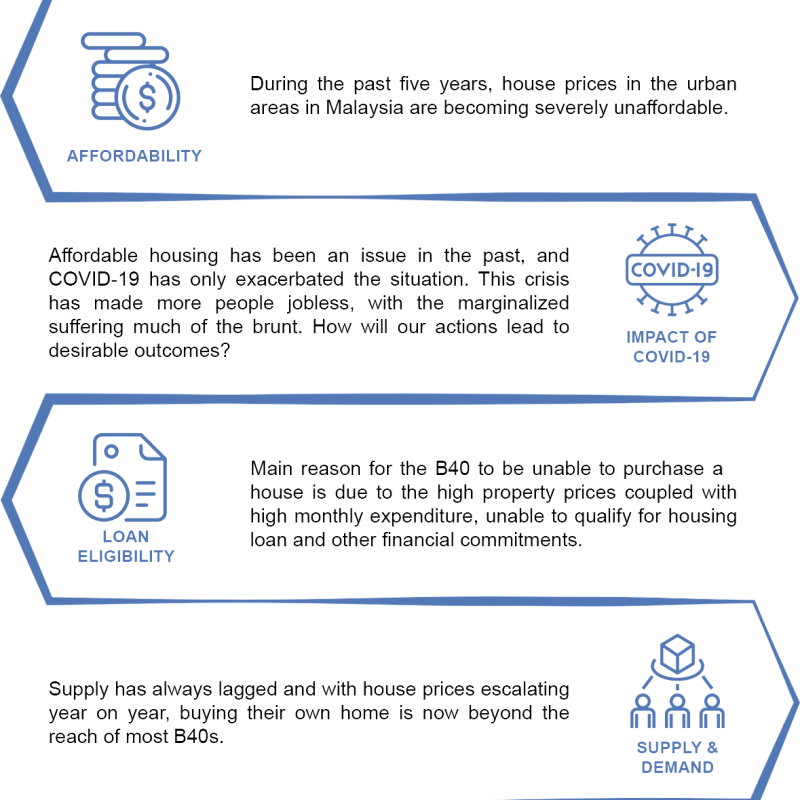 CALL FOR ACTION
"If you really believe that you're making a difference and that you can leave a legacy of better schools and jobs and safer streets, why would you not spend the money? The objective is to improve the schools, bring down crime, build affordable housing, clean the streets - not to have a fair fight.."
"Housing agenda will remain the main focus of this government, particularly in preparing affordable housing for the Malaysian Family."
- Datuk Seri Ismail Sabri Yaakob